Sunda Comedy Show & Cuisine Night
February 15, 2020, 7:30 pm - 10:00 pm
Beth David
6100 Hefley Street
Westminster, CA 92683
Add to iCal | Add to Google Calendar
Come join us for a fun-filled evening with Sunda, a hilarious stand-up Jewish Comedian and chef! Reception will feature some of her own recipes from her Kosher Soul Food cookbook!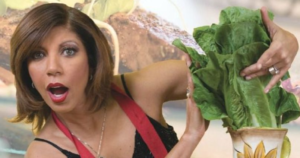 Childcare will be available @ $10 per child.
Prices go up February 1st. Get your tickets now!!!
RSVP for This Event
Bookings are closed for this event.