Our Beth David community will gather on Monday, September 30, at 4 pm to renew the ancient custom of casting sins into the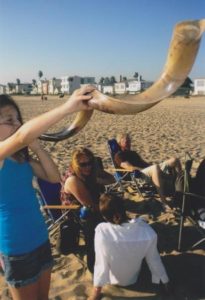 sea. We'll use breadcrumbs (provided by the Temple) to represent our sins, which the ocean will carry away.
We'll meet at the north end of Bolsa Chica State Beach, dressed for the beach (bring warm clothes – it gets cold and windy) and equipped with beach toys, blankets, and chairs. (Lifeguard Station #28) You may want to bring dinner and celebrate together.